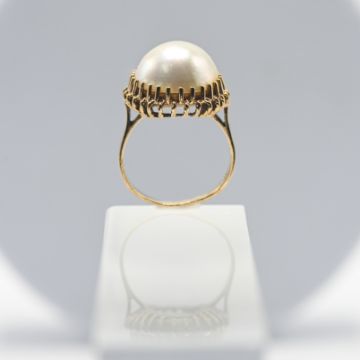 Click on the image to see full size
Use mouse wheel or two fingers to zoom in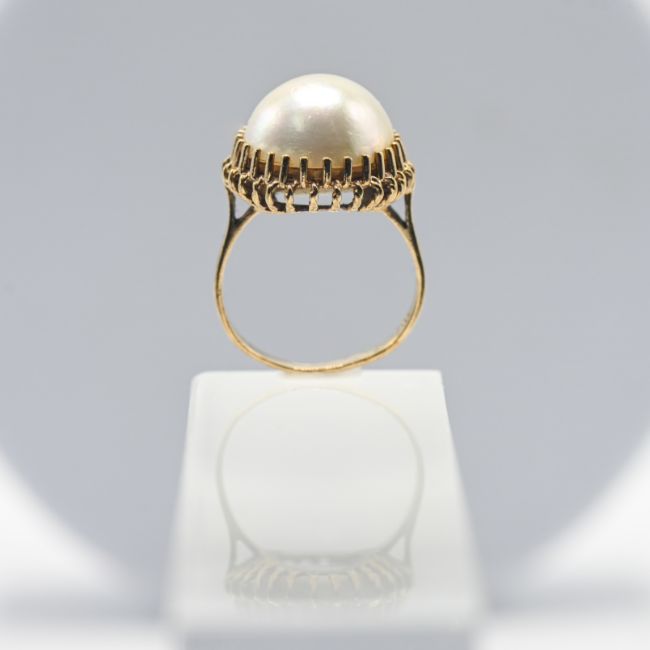 Live auction
Lot closed
Lot location
Plymouth, Devon
A Mabe pearl single stone ring, clawed edge settings, stamped 9ct, size N, total weight approx. 5.90g.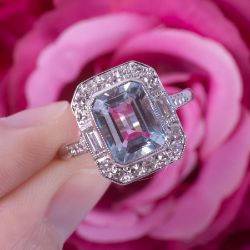 Venue address
359 Faraday Mill Trade Park
Cattewater Road
Cattedown
Plymouth, Devon
PL4 0SE
United Kingdom
Fine Jewellery & Watches
Auction dates
Nov 22, 2023 06:00 PM GMT
Viewing dates
Nov 20, 2023 09:00 AM - 03:30 PM GMT
Nov 21, 2023 09:00 AM - 03:30 PM GMT
Nov 22, 2023 09:00 AM - 05:30 PM GMT
| | |
| --- | --- |
| Auction currency | GBP |
| Delivery | MBE - 01752 257224 |
| | Diamond Logistics - 01752 547992 |
| | Post it 4 Me - 01258 920180 |
| Accepted cards | |
| Other payment methods | |
Plymouth Auction Rooms are able to offer a packing and dispatch service principally for small non-breakable items, a minimum charge of £20.00 will be incurred. We recommend Mailboxes etc. for all other packaging and shipping info@mbeplymouth.co.uk + 44 (0) 1752 257224
Conditions of Business
PLEASE NOTE: We do not accept Credit or Debit Card payments over the phone or in person, for amounts in excess of £1,000. Successful bidders are welcome to arrange payment via bank transfer. Information can be obtained directly from the auctioneer.

Explanatory Introduction To Our Auctions
The Auctioneer acts only as agent of the seller (unless otherwise specifically declared). Accordingly a seller is not paid until payment is received from the Buyer, nor is the auctioneer necessarily in a position to know the history of or asses the quality of Lots sold on behalf of these principals. In addition, Lots sold are likely to have been subject to wear and tear caused by use or the effects of age and may therefore have faults and imperfections. Buyers are given ample opportunity at viewing times to examine Lots to be sold and will be assumed to have done so. They must rely solely on their own skill or judgement as to whether Lots are fit for any particular purpose, and as to compliance with catalogue descriptions or illustrations - see Condition 8.

1. Bids
All bids made shall be treated as offers made upon these conditions of Sale and all persons present are admitted to attend a Sale on the basis that they have notice of these conditions.

2. Ascertainment of the Buyer
The Buyer shall be the person making the highest bid which is acceptable to the Auctioneer as signified by the fall of the hammer. In the case of a dispute during or immediately after the sale of the Lot, the auctioneer may if thinks fit put up the Lot again for sale.

3. Auctioneer's Discretion
The Auctioneer has sole discretion (a) to refuse any bid, (b) to advance the bidding as he may decide, (c) to decide whether there has been a dispute as to the bidding and under Condition 2 to resell the Lot in question, (d) to withdraw or divide any Lot or combine one Lot with another or others, and (e) to exclude any person from the auction room.

4. Reserves and Seller's Right to Bid
Lots put up for Sale are subject (a) to any reserve price imposed by the Seller, (b) the right of the Auctioneer to bid on behalf of the Seller, and (c) where no reserve price has been imposed (but in no other case) for the Seller to bid personally or through any one agent.

5. Buyer's Duties & Buyers Premium
The Buyer shall supply his name and address prior to the sale. The Buyer shall forthwith or as soon as reasonably possible after the sale of the relevant Lot (a) supply, if so required, bank or other suitable references, (b) pay the full purchase price in a way acceptable to the Auctioneer, and (c) on proof of payment clear the Lots purchased by him after the Sale in exchange for the auctioneer's delivery order not later than the two days following the Sale. The full purchase price shall be the final bid plus a VAT-inclusive premium of 24%, plus any associated online fees, of 6% (including VAT).
In accordance with 'Artists Resale Rights Regulations' or Droit De Suite enforced on 14th February 2006 all lots marked with a D are subject to a resale royalty charge payable by the buyer. This will apply only to lots prefixed with a D selling for 1000 euros or more and will be charged at the rate of 4% of the total hammer price (exclusive of buyer's premium). The resale royalty right payment is not subject to VAT and is payable in sterling. The amount due is calculated on the day of the sale at the prevailing rate of exchange. Payment is passed directly to the Design and Artists Copyright Society (DACS), 33 Great Sutton Street, London, EC10 0DX. For further information please contact DACS 0845 410 3410 or www.dacs.org.uk.

6. Payment
Subject only to any arrangements made with Plymouth Auction Rooms the Buyer shall pay the total invoice by 4.30pm on the second working day following the sale.

The following methods of payment are available: Cash (subject to certain restrictions and legal limits), Cheque, Sterling Bank Draft, Bank Transfer, Credit Card, Debit Cards.

7. Liability of the Auctioneer and Sellers
Subject to Condition 8, (a) Lots are sold with all faults and imperfections and neither the seller nor the Auctioneer is responsible for any defects whatsoever, (b) no warranty is given or authorised to be given by the Seller or the Auctioneer with regard to any Lot other than that the Seller had the right to sell it;(c) any express or implied conditions of warranties whether relating to description or quality, are hereby excluded.

8. Catalogue Descriptions
The Auctioneer undertakes that care has been taken to see that the catalogue descriptions are accurate and reliable, but these are necessarily matters of opinion only and shall not be taken to be statements of fact. Subject to Condition 8, neither the Seller nor Auctioneer is responsible for the correctness of any description of any lot or its attribution in any manner to any particular originator.

9. Forgeries
Notwithstanding Condition 6 and 7, if the Auctioneer receives notice in writing from the Buyer within fourteen days of Sale that in his opinion a Lot is a forgery (as defined in Condition 10) and on giving such notification the Lot in question is returned to the Auctioneer at his working premises in the same condition as when bought, then if on assertion, the Auctioneer decided that the Lot is forgery the sale of the Lot will be rescinded and the purchase price repaid to the Buyer.

10. Property in Lots and Risks
The Buyer shall not become the owner of any Lot, and the Auctioneer shall have a lien thereon, until the Buyer has discharged the purchase price, but after the fall of the hammer the risk of any damage or loss shall nevertheless be the Buyer's.

11. Definitions and Interpretation
In these conditions, (a) References to 'The Auctioneer' shall be taken to mean, as the context so admits, Plymouth Auction Rooms, or any director, partner or employee thereof at the time of the sale; (b) 'Buyer' shall have the meaning ascribed to in Condition 2 and for the purpose of these conditions all buyers shall be deemed to be principals unless to the knowledge of the Auctioneer they are acting as agent on behalf of the named principal; (c)'Forgery' means a lot (i) which is so constituted as deliberately to deceive when considered in the light of its catalogue description, and (ii) whose value as much as materially less than if it had complied with the catalogue description; (d)The Interpretation Act 1978 shall apply to the general construction of terms and expressions used in these conditions as if in a statue, and these conditions shall be governed by English Law.

12. Withdrawal of Lots
The Auctioneers reserve the right to withdraw any lot form the sale at any time before the fall of the hammer with there decision being final.

13. Remedies for Non-Payment or Failure to Collect Purchases
If any Lot is not paid for in full and taken away in accordance with these conditions or if there is any other breach of these conditions, we as agent for the seller and on our own behalf, shall at our absolute discretion and without prejudice to any other rights we may have, be entitled to exercise one or more of the following rights and remedies.
a) to proceed against you for damages for breach of contract.
b) to rescind the sale of that lot and/or any other lots sold by us to you;
c) to resell the Lot ( by auction or private treaty) in which case you shall be responsible for any resulting deficient in the total amount due ( after crediting any part payment and adding any resale costs) Any surplus so arising shall belong to the seller.
d) to charge interest at a rate not exceeding 1.5% per month on the total amount due
e) to reject and ignore bids by you ( and your agents) at any future auctions.

14. Online Bidding
Plymouth Auction Rooms offer an online bidding service via the-saleroom.com for bidders who cannot attend the sale.
In completing the bidder registration on www.the-saleroom.com and providing your credit card details and unless alternative arrangements are agreed with Plymouth Auction Rooms you:
1. authorise Plymouth Auction Rooms, if they so wish, to charge the credit card given in part or full payment, including all fees, for items successfully purchased in the auction via the-saleroom.com, and
2. confirm that you are authorised to provide these credit card details to Plymouth Auction Rooms through www.the-saleroom.com and agree that Plymouth Auction Rooms are entitled to ship the goods to the card holder name and card holder address provided in fulfilment of the sale.
Please note that any lots purchased via the-saleroom.com live auction service will be subject to an additional 5% commission charge + VAT at the rate imposed on the hammer price.
15. WATCHES
We recommend that you view any items you intend to purchase as refunds will not be given for buyer's remorse. This doesn't affect your statutory rights.
Whilst Plymouth Auction Rooms makes every attempt to identify and disclose any custom attributes where possible, the absence of any disclosure is not a guarantee of authenticity, Plymouth Auction Rooms accepts no liability if an item is later found to be with non-brand alterations. Neither is it always possible to authenticate every component, this includes individual external and movement parts, watch glasses, hands, straps and buckles, this is often due to items having been previously maintained outside of authorised workshops, Plymouth Auction Rooms are therefore unable to accept any liability if any component or part is later found to be with issue – this includes compatible yet non-original brand parts and/or numbering that may limit maintenance options through workshops in the future.


ARTISTS RESALE RIGHT / DROIT DE SUITE

Droit de Suite is a royalty payable to a qualifying artist or the artist's heirs each time a work is resold during the artist's lifetime and up to a period of 70 years after the artist's death.

Royalties are calculated on a sliding percentage scale based on the hammer price excluding the buyer's premium. The royalty does not apply to lots selling below the sterling equivalent of €1,000 and the maximum royalty payable on any single lot is the sterling equivalent of €12,500 .

Droit de Suite, which is not subject to VAT, will be added to the buyer's purchase price and then passed on to the relevant collecting agency.

For further information please contact DACS 0845 410 3410 or www.dacs.org.uk. Or Artist Collecting Society 01845 11 22 400

Please enquire for the accepted exchange rate on the day of the sale

Royalties for Droit de Suite are as follows:

4% Up to €50,000

Currently £892.00
Buyers Premium is 24% (Including VAT)
Lots purchased online with the-saleroom.com will attract an additional charge of 6% (including VAT)
For all enquiries, please contact us at info@plymouthauctions.co.uk or call the saleroom on 01752 254740
Please register for the sale at the earliest opportunity, giving us time to approve you
The cut-off point for condition reports and commission bids is 6:00 pm the day before the sale
We can only accept phone bids on an item with an estimate of £500 or over. Subject to availability.
Payment for lots bought will be taken from the Debit/Credit card registered with the-saleroom.com immediately after the sale. Any bidder who wishes to change their payment method i.e to bank transfer or cheque, must notify the auctioneer on the contact details listed above.
PLEASE NOTE: We do not accept Credit or Debit Card payments over the phone or in person, for amounts in excess of £1,000. Succesful bidders are welcome to arrange payment via bank transfer. Bank details can be obtained directly from the auctioneer.
POSTAGE/SHIPPING
We recommend that you get in touch with the following trusted couriers to arrange shipping for the majority of items sold. Their details are;
Mailboxes Etc Plymouth: 01752 257224 (guaranteed shipping within 5 days of instruction)
Diamond Logistics: 01752 547992
Post it 4 Me: 01258 920180
We are able to arrange in-house packing & shipping for small, non-breakable items to addresses within the UK, but please contact us before bidding to check. All items posted by us are sent by Royal Mail Special Delivery. Whilst every effort will be made to ensure items are properly packed, no responsibility can be accepted by Plymouth Auction Rooms for any loss or damage in transit. Safe transit of items by hand, courier or shipper is at the sole risk of the purchaser. For international deliveries, please refer to the courier details above.